ArtTorchlight
Artist:張傑名、劉承穎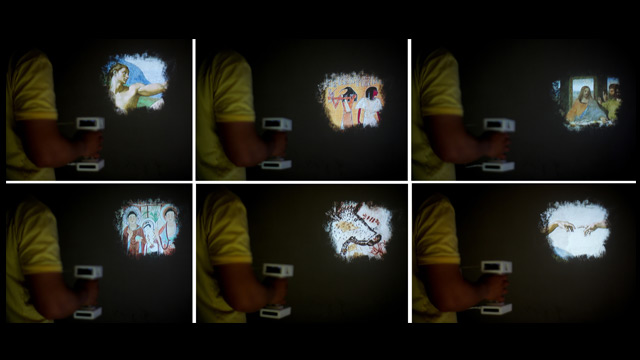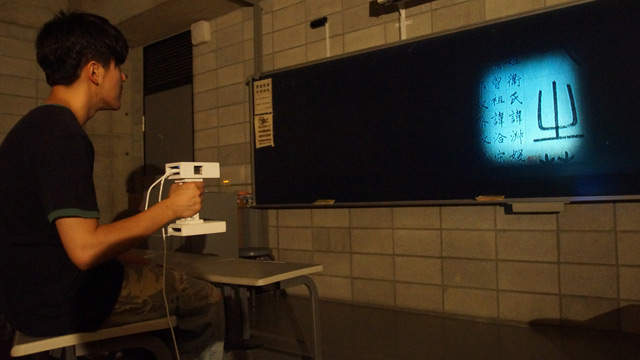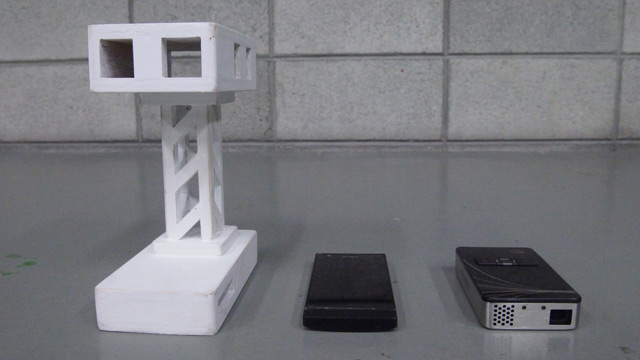 ArtTorchlight is a portable light generator. Viewers change the image output content by manipulating the beam direction. When the beam is projected on the wall, a small-scale image area would be generated on where it is projected, with fragmented and continuous images.
Viewers need to keep moving the beam on the wall to explore the whole picture of the images. We expect to provide a kind of visually unpredictable, limited explorative scenario to trigger viewers' curiosity and further generatetheir association, memory and understanding toward the image content.
The concept of the work comes from a documentary film that explores cave frescoes. We tried to reproduce a kind of unpredictable, limited visual experience in the cave. Because what can be seen in the next second is unpredictable, it triggers people's curiosity to continuously explore. We set "Appreciation of the World's Ancient Frescoes" as the theme, expecting to, via the work, guide everyone to jointly explore famous frescoes such as "The Last Supper," "Genesis" and "Dunhuang's Mogao Caves" and reproduce their tremendous momentum and delicate details.